Our ability to consistently exceed client expectations is thanks to the knowledge and efforts of our team.
We invite you to meet the many skilled individuals we are fortunate to have as members of The Stahl Companies team.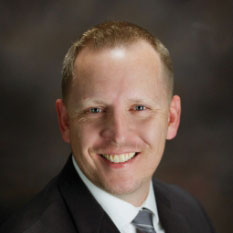 DEBBY MATHENY
DIRECTOR OF TRANSITION PLANNING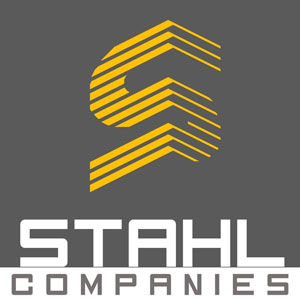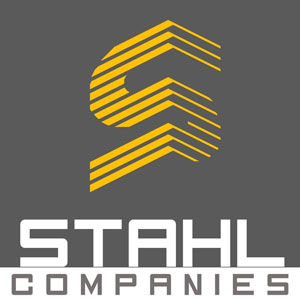 ERIC LIVELY
ASSISTANT PROJECT MANAGER
PAYTON OHL
ASSISTANT PROJECT MANAGER
JAMIE OHLER
ASSISTANT PROJECT MANAGER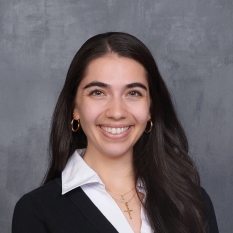 CHRISTOPHER STAHL
BUSINESS MANAGEMENT & DEVELOPMENT
SEE WHAT OUR CLIENTS ARE SAYING
The Stahl Companies is my "go to" company when Northern California Presbyterian Homes and Services needs to facilitate an understanding with OSHPD. They have come through for us in various situations. We were among the first Skilled Nursing Facilities in California to use wireless nurse calls. Stahl Companies was instrumental in negotiating the project approval process with OSHPD. Additionally, Stahl Companies assisted us in negotiating acceptable scope with OSHPD when we wished to make our 50 year-old SNF more ergonomically responsive for our older patients.
YUMIKO WESTLAND, AIA, DIRECTOR OF FACILITIES
NORTHERN CALIFORNIA PRESBYTERIAN HOMES & SERVICES
RE: COVID-19 ABBOTT ALINITY m LAB TESTING SYSTEM
Can we please make sure Alex Pena and the Stahl Companies team get recognized for their quick work in providing necessary utilities and anchorage for this project (which was a lot more than one would think). They coordinated beautifully with OSHPD Field Staff to get this project approved in about a month (this is basically a miracle) and designed and completed the physical work in perfect unity with the equipment delivery and lab installation outfit for an overall project duration from approval to go-live in exactly 2 months. Very nicely done.
MIKE SIWEK, REGIONAL DIRECTOR, DESIGN & CONSTRUCTION MGMT | REAL ESTATE STRATEGY & OPERATIONS
PROVIDENCE ST. JOSEPH HEALTH
I really appreciate your (Alex Pena) strong project management skills and timely communications!  Thank you.                                                                                                   I wanted to share that I have been so impressed with Alex Pena; he is the best PM I've worked with so far on a construction project.
TERESA DAVID, CHIEF OPERATING OFFICER
PROVIDENCE FACEY MEDICAL FOUNDATION
Having joined the team in Orange County in early January, Debby has taken on the reins for our DI Scoping projects with much success. She dove into the details and nuances of each site, balancing the end-user requests and system-requirements beautifully. She has nailed down a scope we can use for funding replacements of our 15+, 20+-year-old units in the region. This exercise may seem easier than it sounds, however, in the 2 months just in Orange County, across two (2) campuses, there were over six different replacement options to sort through. In the end, the information provided has been blessed by the stakeholders and is moving towards finalization with all details in the upcoming week. Thank you, Debby, for your detailed approach and excellent stakeholder satisfaction!
BECKY DANSKER, DBIA, SR. MGR – DESIGN & CONSTRUCTION
PROVIDENCE SAINT JOSEPH, ORANGE COUNTY / HIGH-DESERT REAL ESTATE, STRATEGY & OPERATIONS
Alex – I just wanted to tell you how much I appreciate all the work that you are doing for us for the Alinity. I know that A LOT goes on behind the scenes and that you are pushing hard for us always. It is a pleasure to work with you and I greatly appreciate the trust we have built. When there is something to be done, I never worry that you won't work hard to make it happen. Thank you for pushing the OSHPD approval. 
MARK BARGLOWSKI, DIRECTOR OF LABORATORY SERVICES
PROVIDENCE ST. JOSEPH MEDICAL CENTER
Catherine, (and Jens, Megan, Walt, and Troy), Thank you all so much!! I really feel like we ALL hit it out of the park on this one. It's a really, really special project, and you, Jens, and Megan really helped us by getting us connected with Donna for the Graduates display, navigating us through the required forms needed by The Stahl Companies, getting meetings and connections coordinated with the client groups and philanthropy for certain milestones, and really stewarding the relationship with Dignity Health to ensure we achieved the vision and excellence we all felt was warranted for this very special project. Everyone at The Stahl Companies who we've had the pleasure to work with are stand-out, stand-up, amazing people. We really hope to work with all of you again too! Warmest regards, Kira
KIRA STEWART, OWNER & PRINCIPAL
ART CONSULTING SERVICES
Their work was of the highest caliber and made a significant contribution to the success of our projects. Their competence and attention to detail quickly built a level of trust with our staff which made them extremely efficient and effective.
KURT SCHAEFER
We in the long-term care industry answer to many governmental agencies, and to understand and even dialogue with these labyrinthine bureaucracies is virtually impossible without the help of professionals. I've tried handling this on my own and even with the help of generalist architects and engineers and have ended up with substantial professional fees and little relief. The members of the Stahl team "speak state," know the codes and standards and know when to ask, "show me (in the code) where it says my client has to do that." I won't approach OSHPD or similar agencies anymore without the aid of the Stahl Companies.
JOHN SUGGS, VP OPERATIONS
CRESTWOOD BEHAVIORAL HEALTH, INC.
Stahl's team of Project Managers was proactive in helping me manage my risk by identifying issues before they became disruptive to my projects. They had a knack for getting all the players to work together to find solutions that maintained the team's camaraderie and kept my projects running smoothly.
ROBERT HACKER, FASCHE, DIRECTOR OF CONSTRUCTION
PROVIDENCE HEALTH SYSTEMS
RBB Architects Inc. has worked with The Stahl Companies continuously for 6 years beginning in 2003. Our first experience was at the St. John's Regional Medical Center in Oxnard, CA. The Stahl Companies provided Project Management services under contract with Catholic Healthcare West. The Stahl Companies provided excellent leadership at both the executive level and field stewardship. Principal involvement was hands on and effectively guided the day to day operations. Working with The Stahl Companies was always about team work and team building. A great partnership was developed that we expect to carry forward into other projects.
ART BORDER, SR. VICE PRESIDENT
RBB ARCHITECTS
A major strength of The Stahl Companies is their exceptional experience working with and understanding the requirements of the Office of Statewide Health Planning and Development (OSHPD) – the regulatory arm for healthcare planning and construction. Their ability to guide users in approaching a large tasks such as moving an entire department/building by breaking it into smaller, logical steps enabling us to meet our schedules and objectives was of immense value.
KURT SCHAEFER
Working with Walt Stahl and his staff has always been a pleasure. Each time we engage The Stahl Companies to consult on highly technical issues relating to California Building Codes and OSHPD processes, we appreciate his professional approach. The training programs provided by The Stahl Companies have directly benefited our staff and moved us to the next level of skills.
RON MARSHALL
SUNDT CONSTRUCTION, INC.
Woodland Healthcare has used The Stahl Companies for the past several years. We have found their experience with interacting and working with OSHPD invaluable. They have ensured that our organization remains compliant to regulatory standards and have monitored and managed complex projects ensuring that they come in on time and on budget. They are able to bring levels of skill and experience not typically available in healthcare organizations.
WILLIAM ALGER, CHIEF OPERATING OFFICER
WOODLAND HEALTHCARE
Our repair work and waterproofing at St. John's Hospital involved twenty separate tasks. The Stahl Companies accomplished orchestrating the groups of our sixty employees at this fully operational hospital. His scheduling expertise and organizational skills ensured the timely and successful completion of the project.
JOHN VAN DYKE
VANCREST CONSTRUCTION
As an effective representative of our (the owners) views, values, and high expectations, the team at The Stahl Companies has been successful in striking a balance of partnership, accountability, communication, and performance with our design-build contractor, resulting thus far in a great hospital replacement project.
ADAM THUNELL, SENIOR VICE PRESIDENT & CHIEF OPERATING OFFICER
COMMUNITY MEMORIAL HEALTH SYSTEM, CMHS
They have assembled a team of experienced professionals who work diligently to provide dedication, integrity, and service excellence in every project they undertake, making them a company I highly recommend as an outstanding addition to any project team. 
KURT SCHAEFER
The Stahl Companies is my 'go to' company to facilitate an understanding with OSHPD.
YUMIKO WESTLAND, AIA, DIRECTOR OF FACILITIES
NORTHERN CALIFORNIA PRESBYTERIAN HOMES & SERVICE
Recognition for displaying our Core Value of Excellence: Alex Pena, Project Manager, Stahl Companies / Swinerton Team. Alex and the Swinerton team were instrumental in getting our portable trailer staged, installed, and live. Thank you for working through a tight schedule, bringing solutions, and ultimately assisting in improving patient care. I appreciate your collaboration and willingness to help.
MAGGIE CASTANEDA-SCOTT
PROVIDENCE SAINT JOSEPH - REAL ESTATE STRATEGY & OPERATIONS
I won't approach OSHPD or similar agencies anymore without the aid of the Stahl Companies.
JOHN SUGGS, VP OPERATIONS
CRESTWOOD BEHAVIORAL HEALTH, INC.
Mario Delgado has really been stepping up and managing both the signage program and warehousing efforts. His interaction with all employees in the co-location is superb, and most importantly the end-users trust him and engage him as a subject matter expert in those two categories. Mario has been an extremely helpful member of the team with a can-do attitude, and I would not be able to get this done (on time) without him. I definitely thought he would fit in well, but he has exceeded any and all expectations I had.
CHRIS BURUN, SENIOR PROJECT MANAGER, FACILITY & PROPERTY SERVICES
SUTTER HEALTH, ROSEVILLE
I wanted to let you know how happy we were with Alfredo Saldana and the moving team! They did an excellent job in moving our administrative staff and residents alike. I heard nothing but positive comments and feedback throughout the two moving days. Thank you and your team!
TAMRA TSANOS, EXECUTIVE DIRECTOR
ELDER CARE ALLIANCE, MERCY RETIREMENT & CARE CENTER, OAKLAND